Piccolo PR knows… How to add wellness into your workplace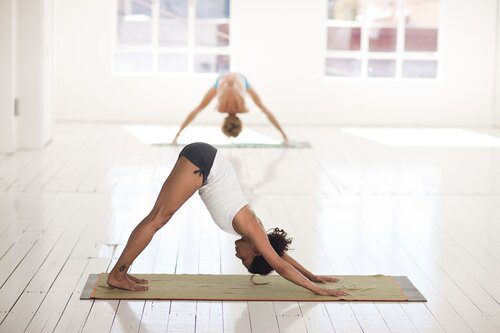 Our surroundings can play a huge role when it comes to how you feel, how productive you are, and your level of enthusiasm. So, let's refresh for success!
Think of it like this. You'd rather stay in a beautiful five-star hotel, than a dingy old motel with stained sheets and a broken bed. Why? Because your surroundings have an effect on the way you behave.
Encourage a workplace environment that brings fun and festivity to the environment. Not all of us are fortunate enough to have our own office- but that's ok.  Small changes to your desk space can make such a difference- so here are our DIY tips to help improve your desk or office space and will add mental wellness to your day, even if you are not in working in wellness PR agency.
Puppy Love
Introduce 'bring your dog to work day.'  They are known to reduce stress and anxiety and will be a novel addition to the work environment.
Greenies
I know it seems so simple, but you'd be surprised at how many desks and works places I've been in that lack greenery.  Bamboo or succulents add natural charm to the office and are easy to care for. At Piccolo PR we love fresh flowers- roses and tulips admittedly our faves! But whatever you decide, pretty plants will add a punch of personality and helps to purify the air.
Encourage in-office physical activities
Eight hours a day of sitting is tough on the bod! Standing desks are so in vogue now and will make your posture as perfect as a prima ballerina! At Piccolo PR a private Pilates Instructor visits us one day a week to help us bend and stretch and get that blood flowing.
Promote healthy eating
Scientific research suggests that low energy levels, fatigue, and sleep problems are due to overindulgence of stimulants such as coffee, choccies, and sweetened snacks. Say no to sugar and yes to yummy vegetables. I know I know, let's just try to give it a go!
H20
Let go of the plastic water bottles and say hello to glass water jugs- fancy, right?. It's sustainably friendly and will remind you to drink fluids throughout the day.
2 liters a day will be ok!